The Golden Globes this year was filled with many hits and its fair share of misses. I felt that many of the actress' played it safe, making the red carpet pretty boring to watch this year. However a few actresses took a chance with color or sparkle that made them stand out in the sea of beige and white.
My favorite picks of the evening are: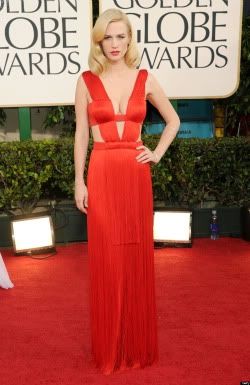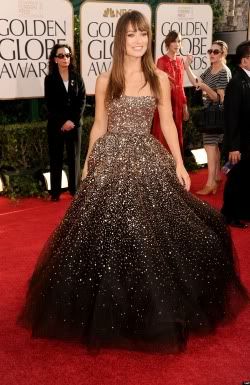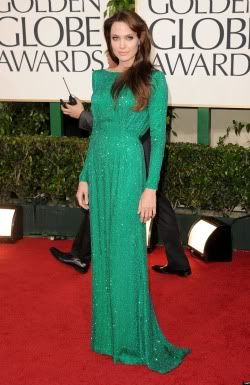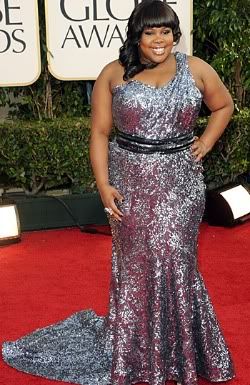 These four ladies shined through with their choice of dresses so show stopping they didn't need sparkly accessories to make a statement. January Jones and Angelina Jolie looked absolutely stunning in Versace gowns. The cut of January Jone's looked fabulous and color on her pail skin was perfect. Angelina Jolie's was modest yet subtly sexy. Olivia Wilde wore my favorite dress of the night. As you know, I have a
love affair
with Marchesa gowns. She looks wonderful with all the sparkle and the studded Louboutins she wore were fabulous. Amber Riley was the only memeber of the Glee cast to impress me. Girl knows how to work her curves. Her Oliver Tolentino gown, stole the show with its sparkle.
Some of my least favorite dresses of the night: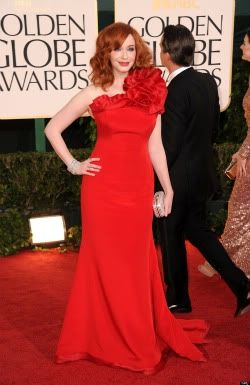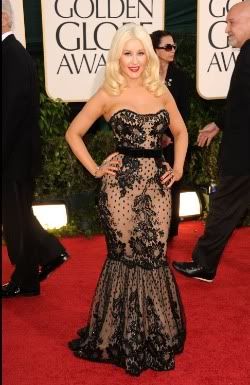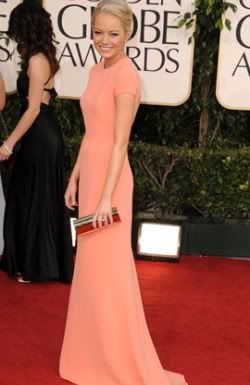 images courtesy of huffingtonpost.com and instyle.com
While Leighton Meester looked beautiful in her Burberry Prorsum gown it just didn't seem to fit in with the occasion. It was just a little too stuffy for my taste, however
rumor has it
her
Country Strong
co-star, Garret Hedlund, liked it enough to get awfully cozy with her. He is a hottie, heck I'd wear the ugly dress for him. Everyone has been raving about how great Christina Hendrix looked in her Romona Keveza gown. Honestly, I couldn't disagree more, I think the ruffle takes away from her amazing curves and the fire engine red color does nothing for her gorgeous skin tone and hair. I don't think I need to mention
again
how bland Christina Aguilera's look has gotten lately. Honestly this dress does nothing but make her look old and washed out. Her hair is a disaster and the nude-lace combo doesn't do her curves justice. Compared to how beautiful she looked last year, you can tell her personal life has put a damper on things. Hopefully she gets it together soon. Lastly, Emma Stone, who I think always looks gorgeous just failed to impress with her minimalist look. The Calvin Klein dress was just too simple, and the absence of a statement shoe or jewelry piece just made the overall look boring.
What were your favorite picks from the Golden Globes?
ps- Come chat with me on
twitter
!