I don't want this blog to only be about shoes and clothing trends I find interesting. In an effort to make the content more diverse I am going to introduce you to things over than clothes that inspire me.
I have always loved literature and writing. I'm currently a journalism major and double minored in creative writing and spanish. Writing is a big part of my life, and with writing comes a lot of reading.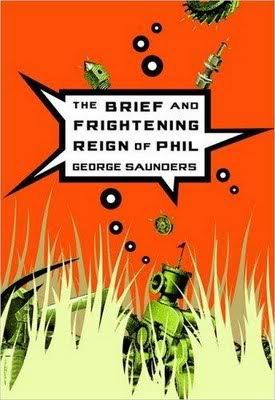 We just finished this little gem in my creative writing class. If you have never read Saunders before I highly suggest him. His stories are out there but they always have a moral or meaning that packs a punch. This book was a childrens story turned fable of genocide.
The story has inspired some sketches of robotic type shoes that I will hopefully be able to scan and post later this week.