Earlier this week I came across one of the first few sites that have Spring 2010 shoes up for sale. I of course went through and determined my favorite for every category. As I mentioned in
this post
I decided to share a few of my favorites with you.
Today I am going to share some of my favorite flats with you guys. I've never been much of a flats girl. Maybe its because I was forced to wear the same boring black pair with my school uniform from age 12 to 18. Either way I tend not to incorporate them into my outfits. That might be why my selections for this category are so few.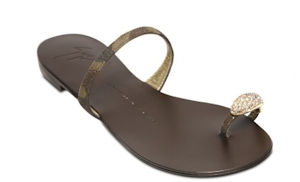 Giuseppe Zanotti- Toe Ring Camouflaged Print Flats

I love how simple these shoes hare. They are understated yet very elegant and would look good with almost anything during any summer season. They would never go out of style.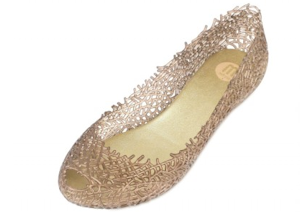 Melissa- Open Toe Ballerina Flats

I love the earthy feel of these shoes. The weave of the shoe makes me think of twigs and leaves. I think they would match with almost anything because of the neutral colors.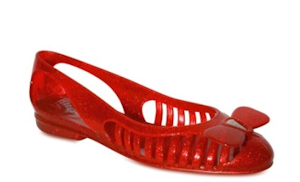 Salvatore Ferragamo- Acqua Glitter Spiffy Flats
These shoes were my favorite of the bunch. I loved how it brought me back to when I was kid. Jelliez were cool then. And apparently they are coming back in style. I love the glitter and the shape of these shoes. If there is one thing I probably get from all of the shoes I talk about it is most likely these.
See the rest of the Best of 2010 series: